Legislative Analyst's Office, March 18, 1996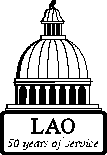 Background Information on
AFDC, SSI/SSP, and Medi-Cal Programs
And Proposition 99, Part I
---
AFDC -- FG & U Overview
Eligibility

AFDC-Family Group (AFDC-FG): Families financially needed due to death, incapacity, or continued absence of one or both parents.
AFDC-Unemployed Parent (AFDC-U): Families financially needy due to unemployment of one or both parents.

Services:

Primarily cash grants.
AFDC-FG&U grants vary with family size and by region.
Maximum monthly grant, family of three (1995-96):

Current payment: $607, in all counties ($594 effective 5/1/96).
1995-96 Budget Act: $565 in high-cost counties, $538 in low-cost counties.

One in 12 Californians, or about 2.7 million people, will rely on AFDC this year.

Following a period of substantial growth, California's AFDC caseload has recently started to decline.

Caseload change is due to demographics, societal changes, and the economy.

Federal law places eligibility and maintenance of effort constraints on the program.

General Fund Cost (1995-96): $2.6 billion for benefits, $271 million for administration.

Serves as a "pass through" for over $3 billion in federal funds for benefits and administration.
---
AFDC Caseloads Have Started to Decline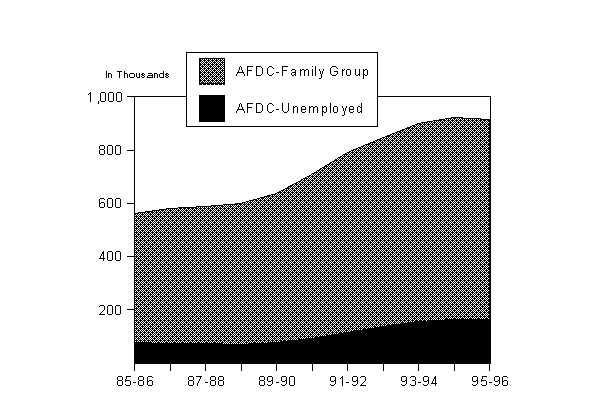 ---
Welfare Dependency Has Started to Decline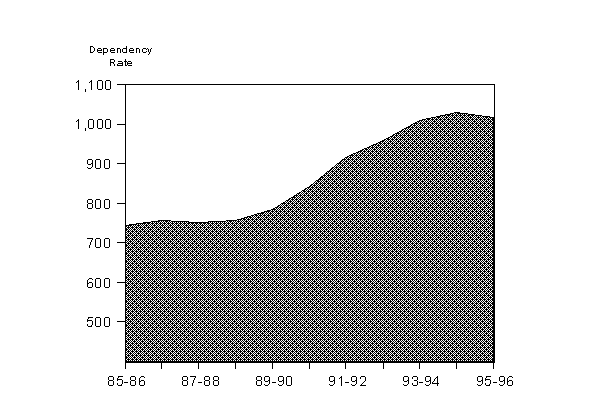 ---
How Long Do Families Stay on AFDC?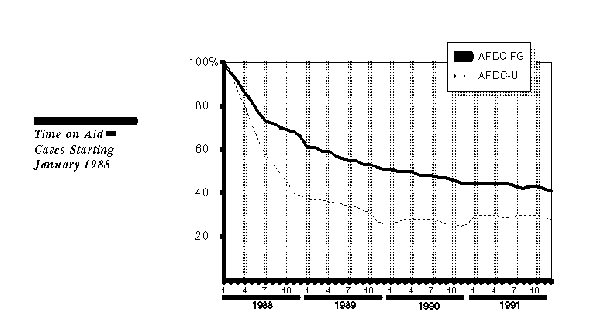 ---
California's AFDC Grants Highest Among the Ten Largest States
January 1995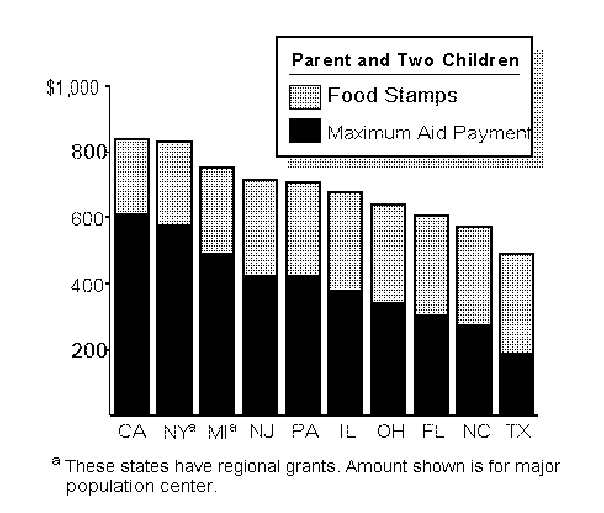 ---
California's AFDC Grants Are Below Poverty Level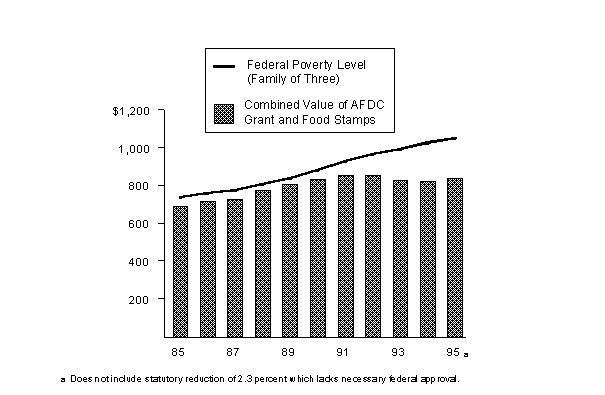 ---
California's AFDC Grants in Constant Dollars
Maximum AFDC Grants, Family of Three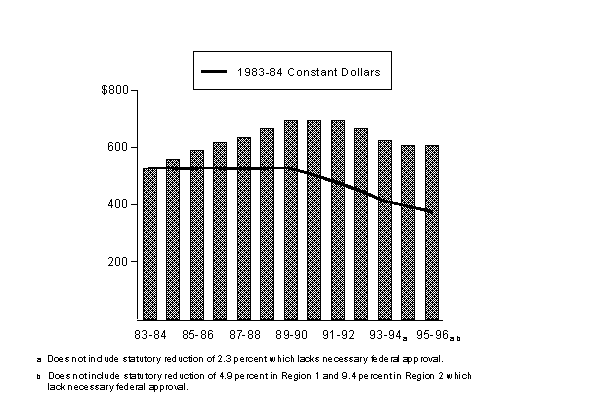 ---