Back to All CJ FAQs
How much crime is there in California?
---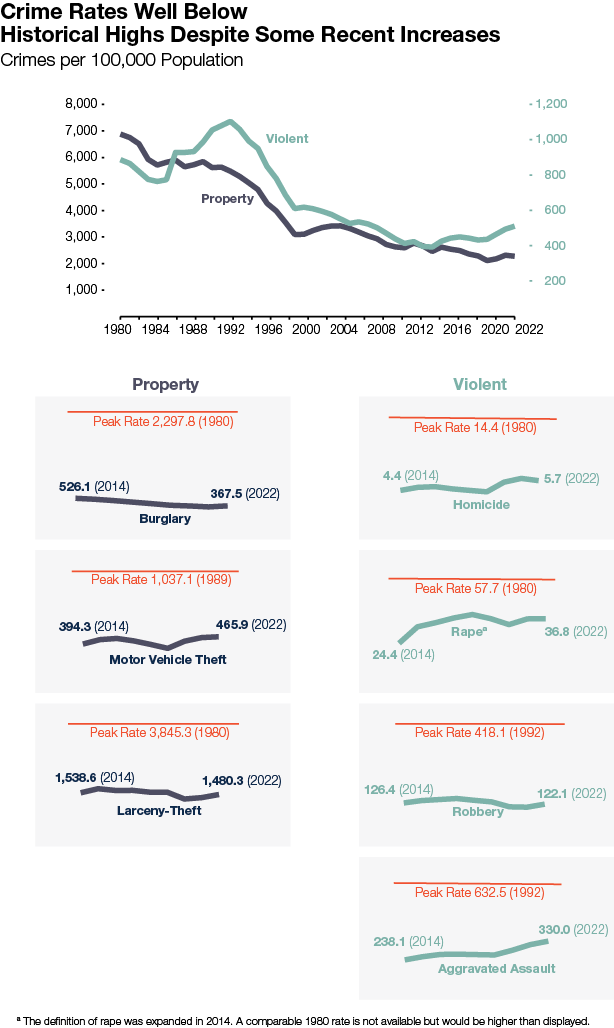 ---
California has experienced a decline in the property crime rate since 1980 and in the violent crime rate since 1992. Between 1980 and 2017, the state's overall crime rate declined by about 60 percent. This decline is similar to trends in crime patterns in the rest of the United States.
In 2017, about 3,000 crimes were committed in California per 100,000

residents—a

total of about 1.2 million incidents. Most were property crimes.
California's property crime rate was 6 percent higher than the nationwide rate and its violent crime rate was 17 percent higher than the nationwide rate.
---
Last Updated: January 2019