About 64,000 building permits were issued throughout the state in the first half of 2018. This is 8 percent more than the first half of 2017.
Single family homes (30,318) have made up about half of the statewide total so far this year, as they have in recent years. June was the first month of 2018 in which single family permits did not exceed 2017 levels. This is not surprising because June 2017 was an especially strong month. Overall, single family permits are up 6 percent through the first half of 2018 compared to 2017.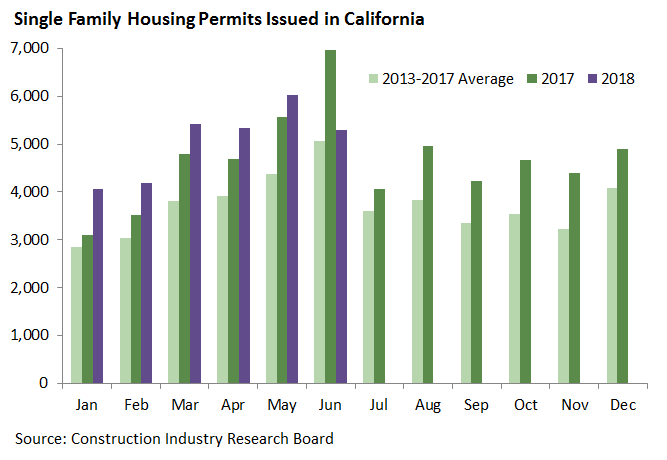 Multifamily housing units (33,608) account for the other half of the statewide total. Despite falling somewhat below the number of permits issued a year ago, June was a relatively strong month for multifamily permits. June was only the second month in the past five years to exceed 8,000 permits. Overall, multifamily permits are up 10 percent through the first half of 2018 compared to 2017.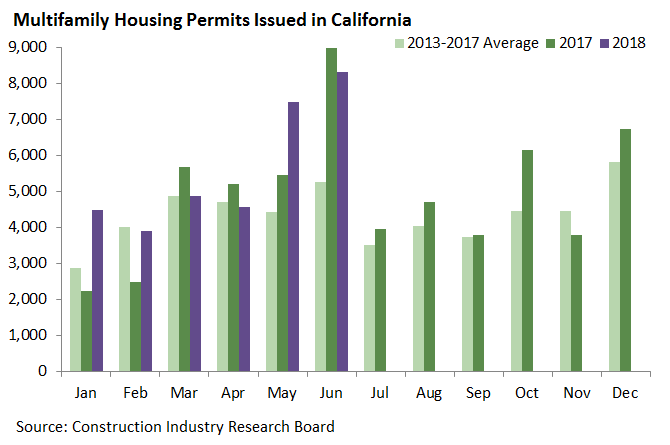 June was an exceptional month for multifamily permits in Los Angeles County. 4,017 multifamily units very permitted in Los Angeles in June. This is the single largest month for any metropolitan area in at least 30 years.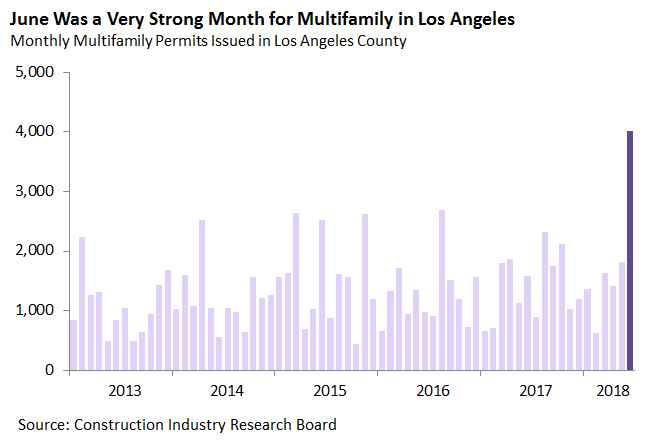 Data source: CIRB (Construction Industry Research Board), a service provided by the California Homebuilding Foundation http://www.mychf.org/cirb.html.