The state's August 2017 jobs report was released by the Employment Development Department and the U.S. Bureau of Labor Statistics this morning. Seasonally-adjusted payrolls declined by 8,200 in California in August, and the state's official unemployment rate climbed from 4.8% to 5.1% due largely to an estimated increase in the size of the civilian labor force. Job growth in the state has slowed somewhat in recent months. The recent small declines in the state's key professional and technical services sector, which includes much of the technology industry, are noteworthy. (Key data trends by region and county are displayed here and here.)
A summary of recent state jobs data by sector is shown below.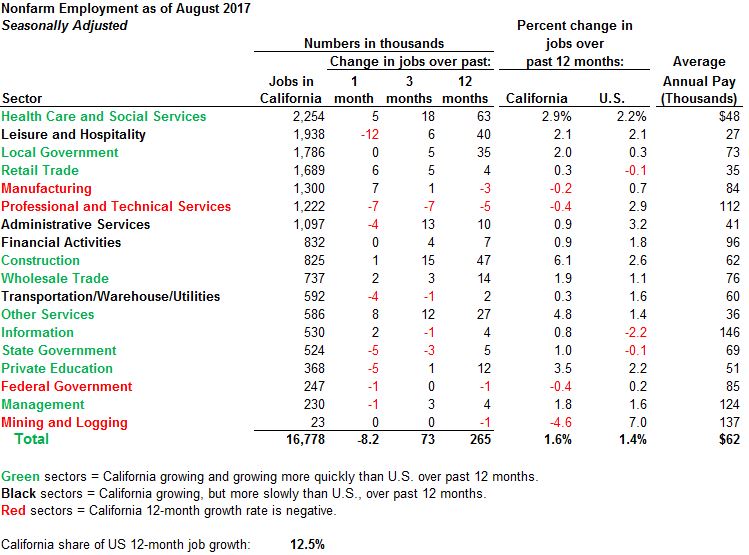 Follow @LAOEconTax on Twitter for regular California economy and tax updates.