All Articles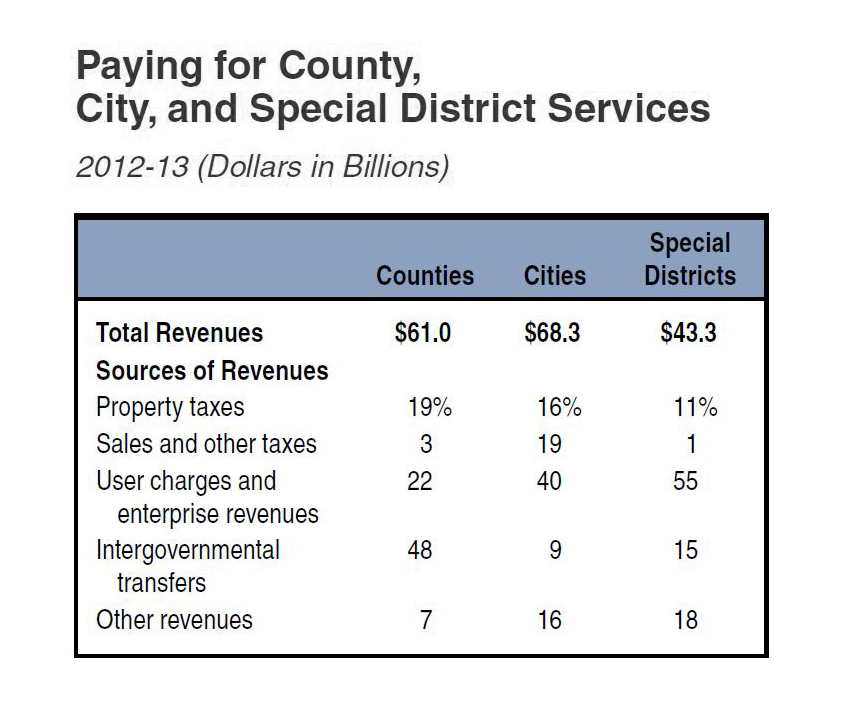 Counties. Counties receive nearly half of their revenues from the state and federal government and must spend those funds for specific purposes, primarily health and social service programs.
Cities and Special Districts. Cities and special districts receive a significant share of their funding from various user charges. Cities and special districts use these funds to pay for electric, water, and other municipal services.
Tax Revenues. The property tax is the largest source of local tax revenue for all local governments. Other local taxes—such as sales, hotel, utility, and business taxes—make up about one-fifth of city revenues.
---
---
Article Tags