Through October, about 98,000 building permits have been issued throughout the state in 2018. This is 2 percent more than the first ten months of 2017.
Single family homes (50,000) have made up about half of the statewide total so far this year. In October, single family permits were just a bit above October 2017. Single family permits have exceeded 2017 levels in every month of 2018 except June. Overall, single family permits are up 7 percent through the first ten months of 2018 compared to 2017.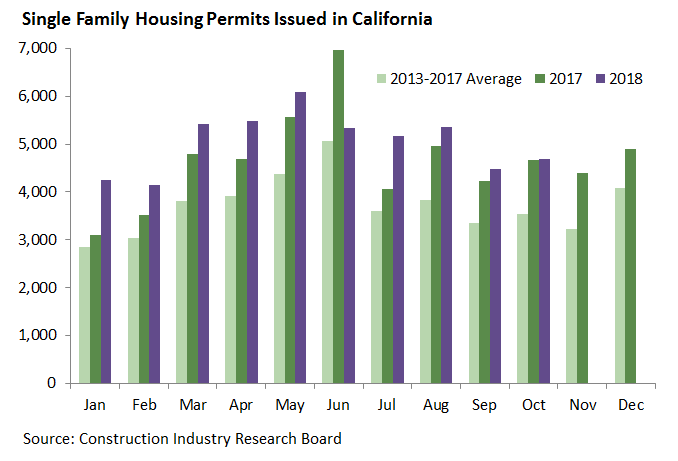 Multifamily housing units (48,000) account for the other half of the statewide total. The state has had three weak months in a row for multifamily permitting. In October, multifamily permits fell 44 percent below October 2017. Despite starting the year on pace to beat 2017 levels, multifamily permits now are down 3 percent through the first ten months of 2018 compared to 2017.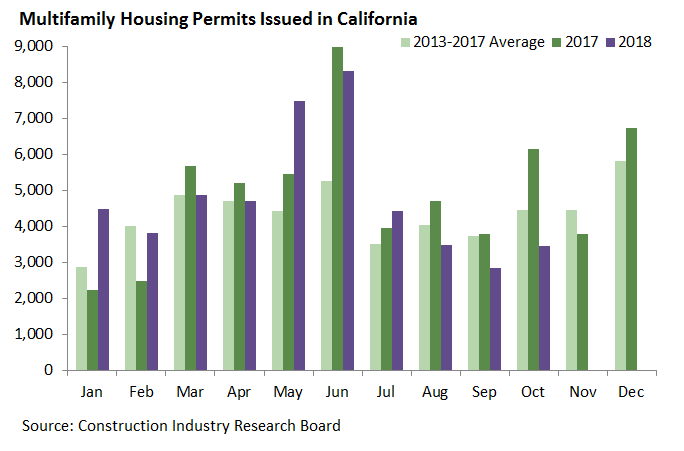 It is too soon to say whether the recent slowing in multifamily permits will continue. Multifamily permit totals tend to jump around a lot from month to month because the totals often are driven by a few large projects. This means it is difficult to draw any conclusions from a three month trend. For example, in 2014 there were two periods with three consecutive months of year-over-year decline in multifamily permits. In both cases, permits rebounded with positive growth in the months that followed.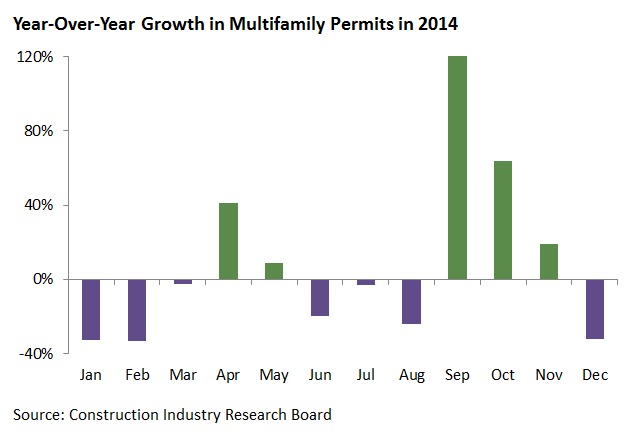 Data source: CIRB (Construction Industry Research Board), a service provided by the California Homebuilding Foundation http://www.mychf.org/cirb.html.