After slumping in the second half of 2018, housing permits started off 2019 relatively strong. 10,100 permits were issued statewide in January 2019, up 18 percent from a year ago.
Multifamily housing units (6,350) made up the majority of permits issued in January. January saw a reversal from the recent trend in multifamily permits, which were consistently weak during the second half of 2018. Multifamily permits were up 42 percent from January 2018.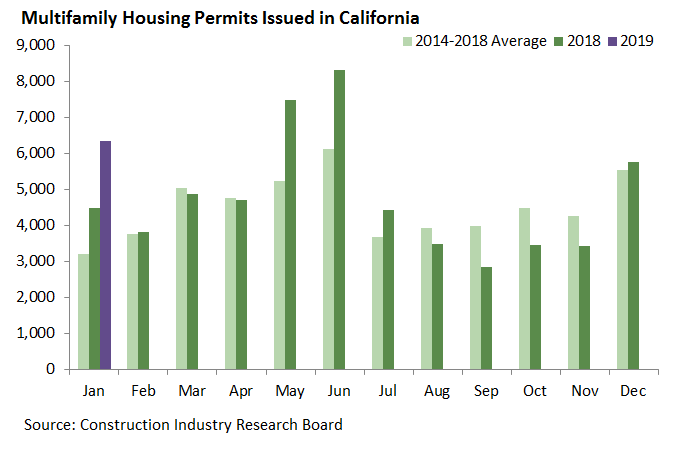 Single family homes (3,750), on the other hand, continued a trend of weakening that started toward the end of 2018. Singe family permits were down 8 percent in January 2019 compared to a year ago. This follows a 30 percent year-over-year decline in December 2018.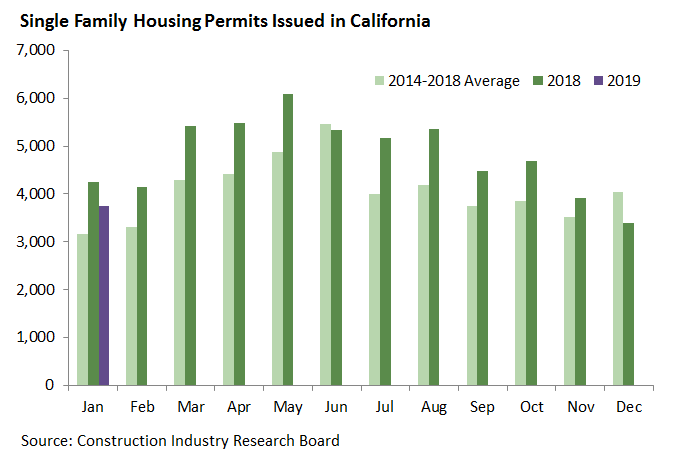 Several southern California counties—Los Angeles, Orange and Riverside—had a particularly strong month for multifamily permitting. These counties' January 2019 permitting totals were more than double their January average during the prior five years.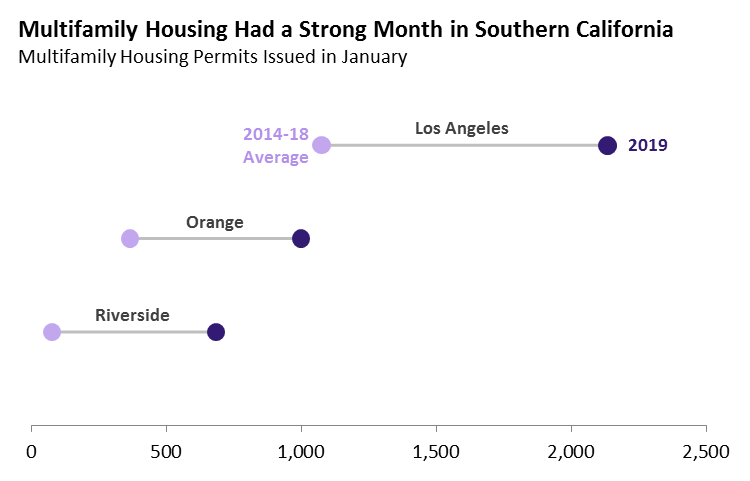 Data source: CIRB (Construction Industry Research Board), a service provided by the California Homebuilding Foundation http://www.mychf.org/cirb.html.