After several months of declining permitting activity, the state has experienced an uptick over the last two months. 10,580 permits were issued statewide in September, up 13 percent from August and 40 percent from September 2018. Despite two strong months in a row, permitting is still down overall in 2019. In total, 81,150 permits have been issued in the first nine months of 2019, down 10 percent from 2018.
Multifamily housing units (39,600) have made up about half of the permits issued in 2019. Multifamily permits accounted for nearly all of the uptick in the last two months, with September's multifamily total coming in more than double September 2018. Overall, multifamily permitting remains down 11 percent through the first nine months of 2019 as compared to 2018.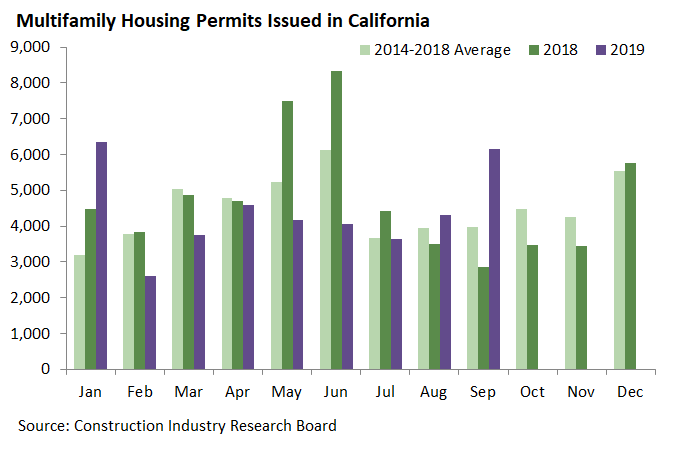 Single family housing permits (41,500) have made up the other half of permits issued in 2019. Single family permits in September were about even with September 2018. Through the first eight nine of 2019, single family permits are down 9 percent compared to 2018.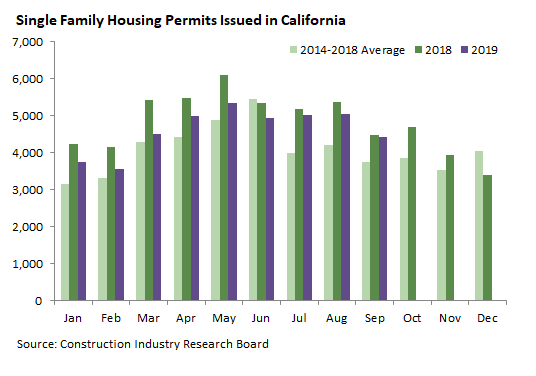 Most of the uptick in multifamily permitting in September was in Southern California, with San Diego, Orange, and Los Angeles counties posting increases of 168 percent, 159 percent, and 74 percent, respectively, over the average of the past five Septembers.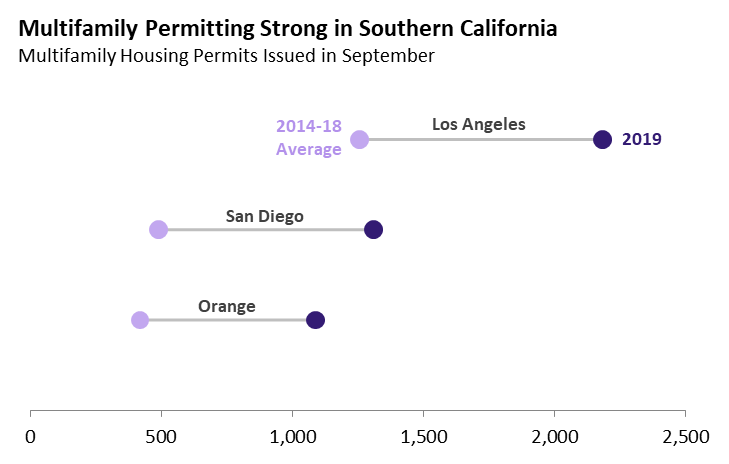 Data source: CIRB (Construction Industry Research Board), a service provided by the California Homebuilding Foundation http://www.mychf.org/cirb.html.