All Articles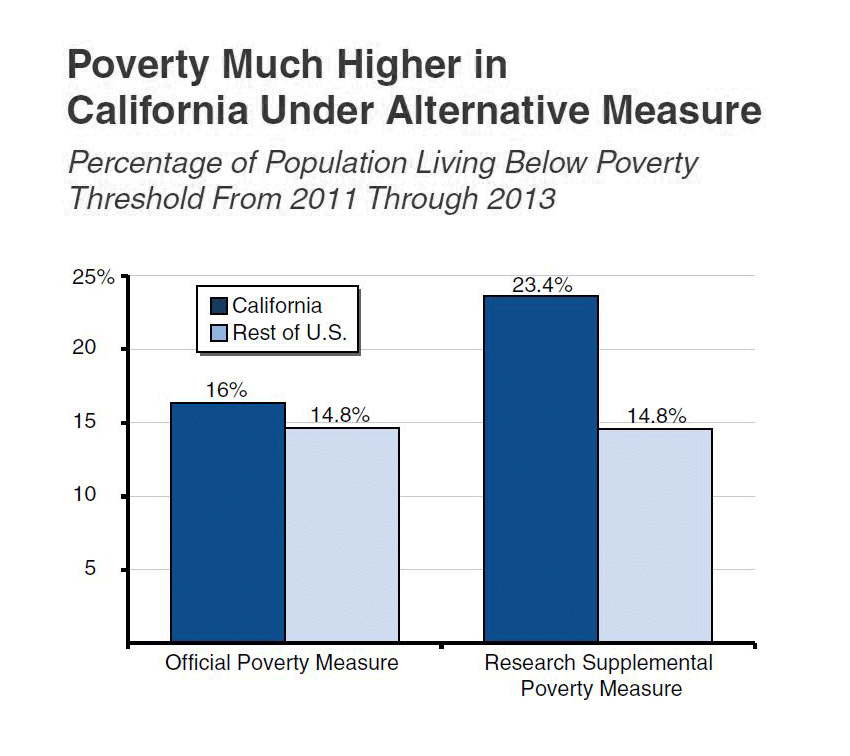 Official Poverty Measure (OPM). The OPM defines a family as poor if their pretax cash income is less than a poverty threshold that is standard across the continental U.S.
Research Supplemental Poverty Measure (SPM). In contrast, the SPM accounts for forms of public assistance not included in the OPM and adjusts poverty thresholds for a number of factors, such as the cost of living.
California SPM Much Higher Than in Rest of U.S. From 2011 through 2013, California's OPM poverty rate was somewhat higher than the rate in the rest of the country. California's SPM poverty rate--at 23.4 percent--was much higher than in the rest of the U.S., primarily due to the state's higher housing costs. This rate is equivalent to about 9 million Californians being considered poor.
---
---
Article Tags