State and federal labor agencies released California's May 2016 jobs data on June 17, 2016. Seasonally-adjusted job growth in the state was estimated at 15,200 in May--a positive number, but well below the average monthly pace of job growth over the past year. This signals that overall job growth in the state may well be slower in 2016 than it was in 2015. The official unemployment rate in the state fell from 5.3% in April to 5.2% in May. Below, our standard monthly table shows job sectors in which California's 12-month growth rate is faster than the nation's (in green), is slower than the nation's but still positive (in black), or is negative (in red).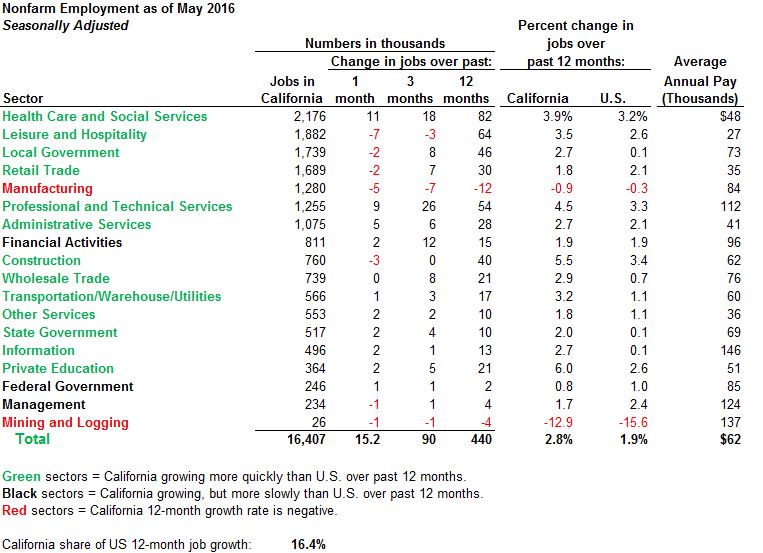 We provided several additional tables and facts concerning the May jobs report on Twitter @LAOEconTax:
The June jobs report will be released by the U.S. Bureau of Labor Statistics at 7 a.m., California time, on Friday, July 22. Due to the legislative recess, we may be delayed a few days in our online coverage of that report.
Follow @LAOEconTax on Twitter for regular California economy and tax updates.