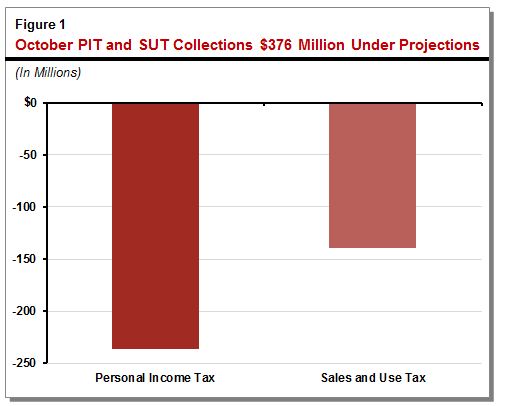 October Taxes Fall Short of Projections. October is a minor revenue collection month. As shown in Figure 1 above, personal income tax (PIT) collections in November came in at $5 billion, or $236 million (about 4%) under budget act projections. In particular, PIT withholding fell $193 million short of administration projections. Corporation tax (CT) receipts came in on target at $237 million. Sales and use tax (SUT) collections continued to disappoint, falling short of projections by $140 million (5.6%). In total, combined collections of these three large state taxes missed the target for the month by $375 million (4.7%).
Fiscal Year to Date Major Tax Revenues Short of Projections. As shown in Figure 2 below, through the first four months of the fiscal year combined, collections from the state's "Big Three" tax revenues (PIT, SUT, and CT) are running about 2% ($661 million) under projections.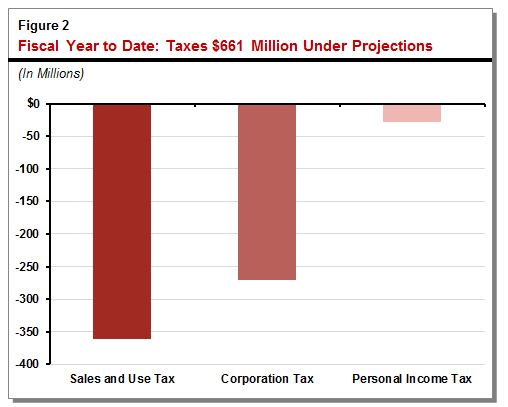 The figure below provides additional information on October and 2016-17 fiscal year-to-date "Big Three" tax collections.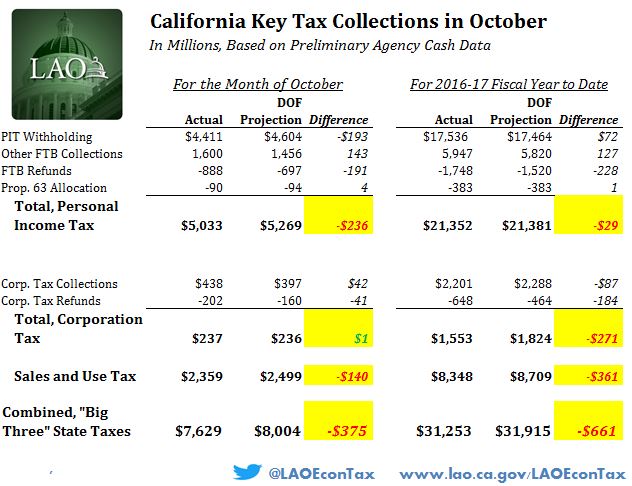 Our office expects to release updated state budget projections in mid-November.
Follow @LAOEconTax on Twitter for regular California economy and tax updates.
Originally posted on November 1, 2016, this post was updated with revised tax agency data on November 5 and again on November 10.