Home sales can be a good indicator of the health of the state's economy and housing markets. Home sales showed some weakness in October. There were 26,300 non-distressed (not resulting from mortgage delinquency or foreclosure) home sales statewide. This compares to 26,700 in September and 29,600 in October 2017. (This data is "seasonally-adjusted" because some months are predictably higher or lower than others.)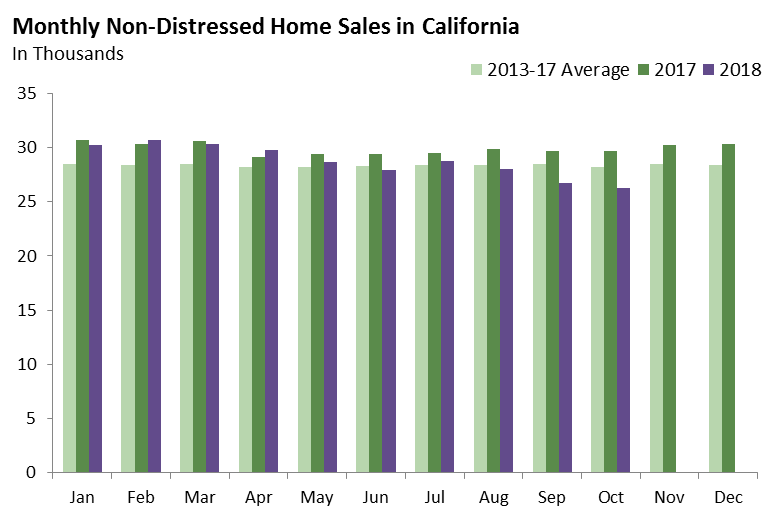 Over the past three months, home sales have seen a year-over-year decline of nine percent. This trend warrants monitoring, but is not necessarily a sign that broader economic conditions will slow in the coming months. As can be seen on the graph below, home sales typically experience year-over-year declines of 25 percent or more leading into a recession.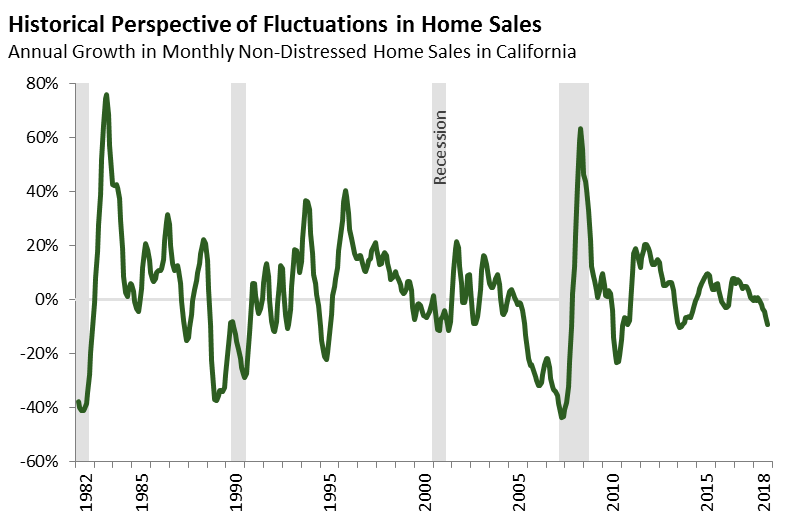 Date sources: Zillow, California Association of Realtors, and Moody's Analytics, with LAO calculations.