Home sales can be a good indicator of the health of the state's economy and housing markets. Home sales continued to weaken in November. There were 26,100 non-distressed (not resulting from mortgage delinquency or foreclosure) home sales statewide. This compares to 26,800 in October and 30,100 in November 2017. (This data is "seasonally-adjusted" because some months are predictably higher or lower than others.)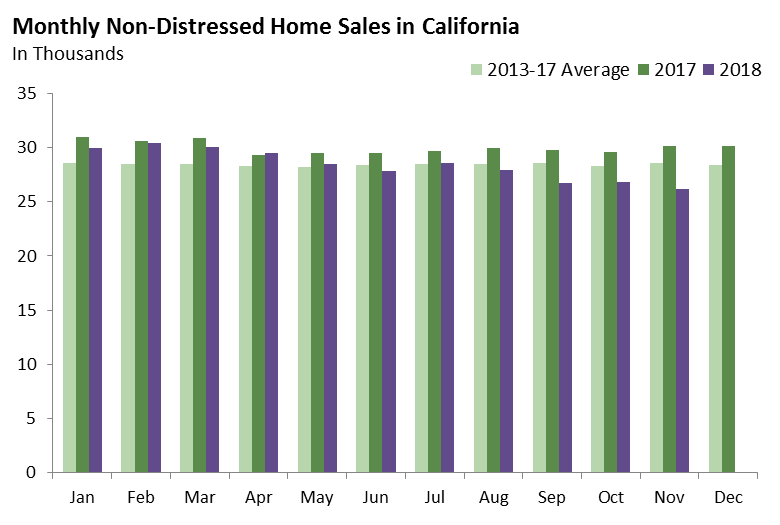 Home sales have shown a somewhat worrying pattern of decline in recent months. Home sales in September through November of this year fell 11 percent below those same three months in 2017. This trend warrants monitoring, but is not yet a clear sign that broader economic conditions will slow. As can be seen on the graph below, home sales typically experience declines of 25 percent or more leading into a recession.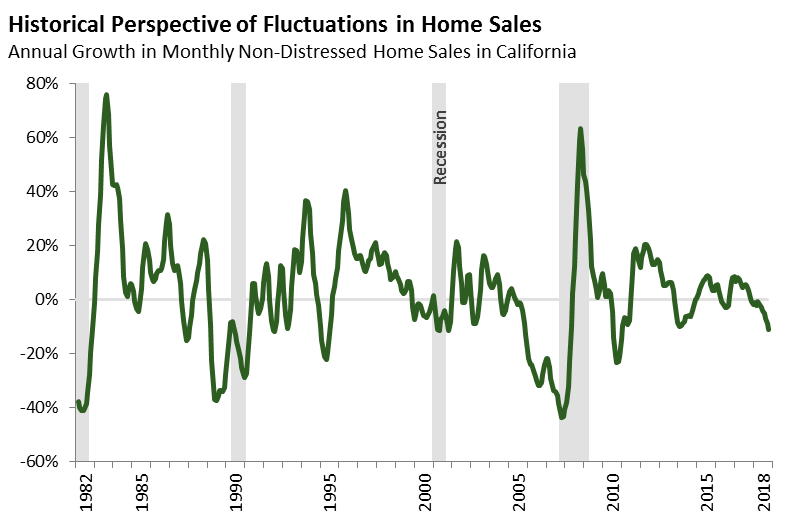 Date sources: Zillow, California Association of Realtors, and Moody's Analytics, with LAO calculations.