Home sales can be a good indicator of the health of the state's economy and housing markets. Home sales have been sluggish since the summer of 2018, and this trend continued in December with an estimate of 26,500 non-distressed (not resulting from mortgage delinquency or foreclosure) statewide home sales. The November estimate was revised upward from 25,700 to 26,400, which combined with the similar December total should ease concerns about the market continuing to weaken. Still, the slow pace of late 2018 and all of 2019 is consistent with recent evidence that the state's population growth has slowed. (This data is "seasonally adjusted" because some months are predictably higher or lower than others.)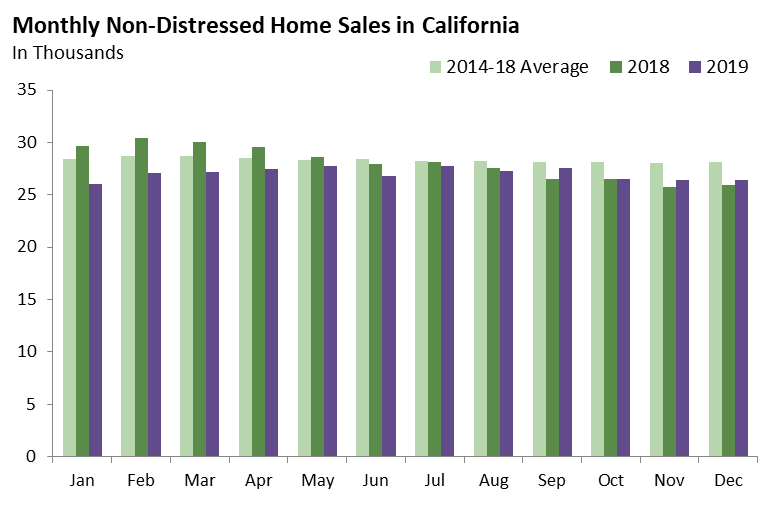 Home sales were on a clear downward trend from the summer of 2018 to the beginning of 2019, which reversed in the middle of 2019 as sales stabilized. The 2018 slump still fell well short of the sort of sharp decline that typically signals the onset of a broader economic downturn.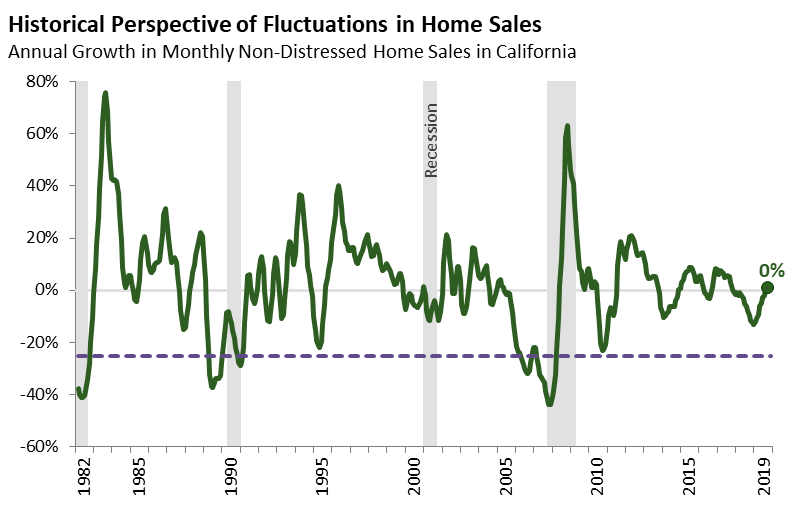 Date sources: Zillow, California Association of Realtors, and Moody's Analytics, with LAO calculations.